The 5 secret steps necessary to revolutionize your earning potential as a freelancer.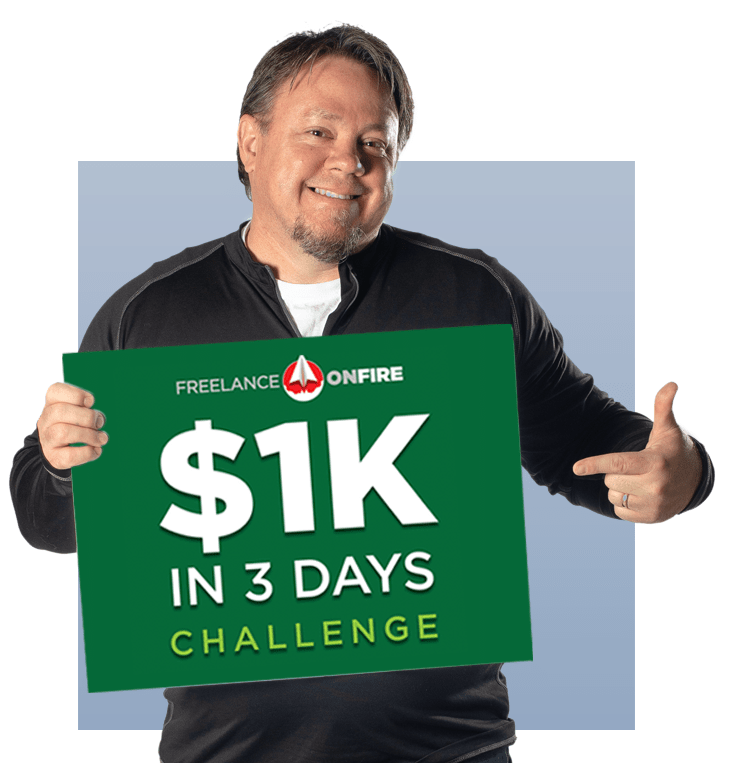 Hot Diggity-Dog!
You're In!
YOU ARE OFFICIALLY A MEMBER OF THE CHALLENGE!
Your login information is being emailed to you. Here's where to start:
STEP 1
Get Notified when we share new tips and tricks!!
Click on this link to be added to the sequence to get notifications during the challenge.
STEP 2
Join our FREE Facebook group for Freelancers?
Join an amazing group of freelancers where you'll find tips, tricks and insider information valuable to your business!
STEP 3
Grab the Freelance Blueprint!
This comprehensive resource covers every inch of building and running a freelance business, top-to-bottom! If you're considering a freelance career, get this!