SUCCESS! Your Clubhouse resource is on it's way to your inbox… But, before you go, don't miss this EXCLUSIVE OFFER just for ENTREPRENUERS!

I've created a video training workshop packed with in-depth Clubhouse growth strategies including the very best tips, best practices and growth hacks that I've learned from the biggest and brightest entreprenuers in Clubhouse. 
There are no recordings inside Clubhouse—you can't get this collection of hacks and best practices anywhere else.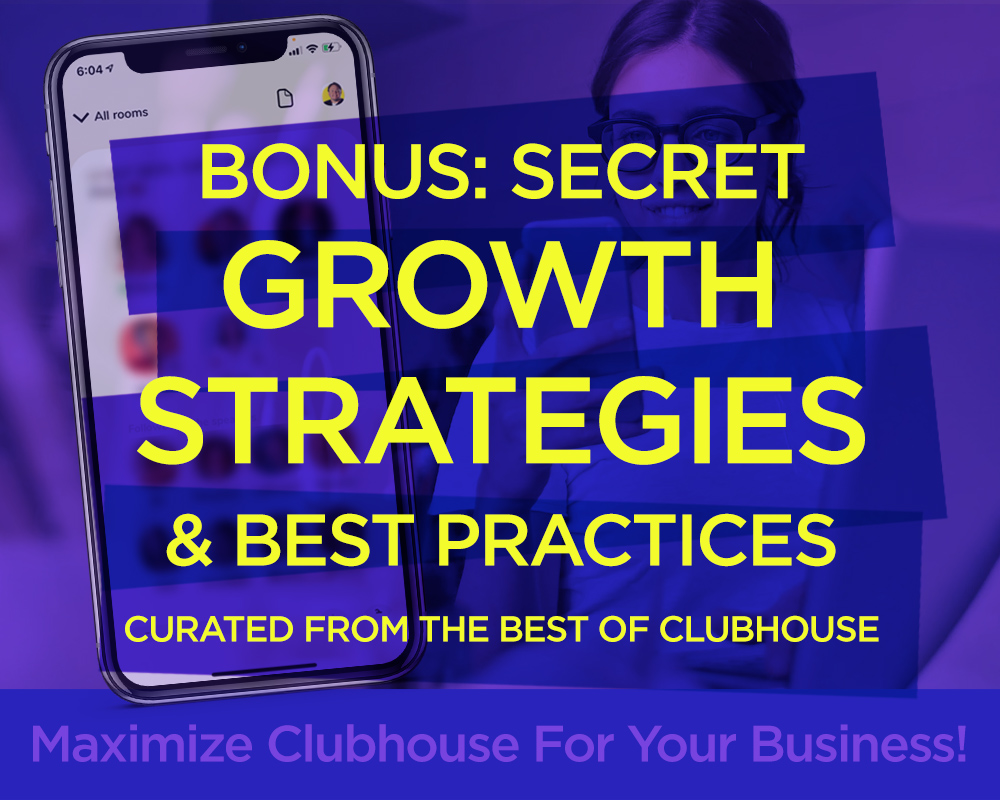 It would take you hours to gain this information inside Clubhouse! Grab these growth strategies and start using them to build your business today.
Price jumps to $59 soon … But you can get all of these growth strategies today for only $10!